* Giving in to food shows weakness, be strong, and you'll be better than everyone else.
* A moment on the lips, an eternity on the hips.
* An imperfect body reflects an imperfect soul.
* Inner Beauty is for fat people
* Everyone can be average, anyone can easily be fat... been thin and beautiful is difficult and unique.
* If it was easy, everybody will be thin
* Eat it for a few seconds, regret it the complete week.
* The beginning is always today.
* It's the mind that makes the body
* Every time you say no to food, you say yes to thin
* Eat to live, don't live to eat
* When you resist the pain of hunger, it means your not a slave of your body
* Use your money wisely, spend it on food will make you fat and broke.
* Thin is beautiful, even thinner is perfection
* Anorexia is a lifestyle, not a diet
* Respect yourself, put down the fork
* Nothing tastes as good as thin feels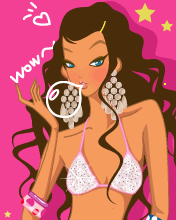 glitter-graphics.com